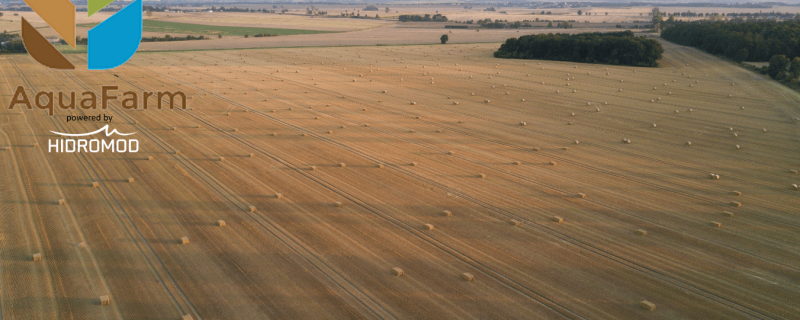 .
AQUAFARM 2.0 is a demonstration project led by Hidromod, with support from the European Space Agency in close collaboration with IFAP and Wisecrop. The project start date was the 1st of March 2020.
The project concept strongly builds on the knowledge of local stakeholders, in order to deliver advanced, and locally specific, crop monitoring services. Sentinel 2 satellite optical data (and also Landsat 8) is the cornerstone of the system, allowing for remote crop monitoring.
AQUAFARM 2.0 integrates satellite data, meteorological models, meteorological measurements and plant growth models to provide modelling results about plant and soil. The system will also be connected to in-situ data and will learn with the historical data, thereby increasing its forecast accuracy. In particular, it will detect crop type and some agriculture practices using Sen2Agri and Sen4CAP software.
The developed pilot will be used for management of water and food resources and to improve the food supply chain. Results will be evaluated by IFAP (the Portuguese Agriculture and Fisheries Financing Institute), Wisecrop (platform of services to farmers) and Sonae MC (Food Retailer). The pilot will be demonstrated in Portugal, but will be searching for customers abroad.
Keep updated with the project by visiting the web page: https://aquafarm.hidromod.com.
#AquaFarmPortugal #Hidromod #Wisecrop #SonaeMC #ESA #Sen2Agri #Sen4CAP
Relacionado